Our current Spring session will begin Friday , May 24, 2019  with an all day weekly Friday class schedule from 8:15 a.m – 6:15 p.m..   This  intensive session provides a focused education and is ideal for public school teachers or anyone who wants to really focus and get registered as a yoga teacher or just learn more about yoga to apply to their own life.  . Our tentative Fall schedule has classes beginning August 30 and graduation schedule for January 25, 2020.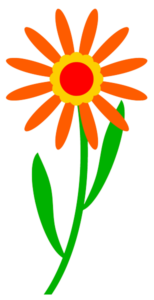 Shanti Yoga Peace. Peace. Peace. Yoga Teacher Training School is a 200-Hour Yoga Teacher Training Program offering education in the following areas:
Techniques, Training, and Practice of Yoga
Teaching Methodology
Anatomy and Physiology
Yoga Philosophy/Lifestyle
Ethics
and will be offered numerous opportunities to practice teach.
When you have completed the 200-hour training you are entitled to become a Registered Yoga Teacher with The Yoga Alliance (www.yogaalliance.org).
Jody has been teaching yoga since July 2011. With nearly 4000 hours of teaching, and having attended and conducted several workshops and retreats, she is ready to help you realize your goal of becoming a yoga teacher. Whether you want to become a yoga teacher or would want to learn more about yoga for self-care, this is the school for you.
Jody trained under Anala Yoga and White Orchid Yoga School in Clearwater, Florida under the guidance of Internationally recognized Yoga Teacher  Ally Neal Ford (www.allyford.com) Ally is considered one of the most talented, caring instructors available and has introduced numerous students to the love of teaching.
Jody is also an Ayurvedic Health Counselor with training completed with Denise O'Dunn at the Florida Academy of Ayurveda. (www.floridaacademyofayurveda.com) Ayurveda incorporates Yoga, Meditation, Nutrition, Self Care, Herbal Supplements, and Essentials Oils to create a long, prosperous life…growing old and wise instead of old and senile. This additional education Jody pursued is now intertwined into her yoga school providing students with a solid Yoga and Ayurveda set of skills to take to their yoga studio.